Our humanity defines our professionalism
The existence of Pyxis now spans several decades during which its members have explored many ways to destabilize the conventional. Here is an account of actions, events and things worth remembering. Its history, Pyxis carries it proudly because it testifies of the work and the convictions of all those who put a stone on its way.
Get to know our story
2000
THREE ENTHUSIASTS MEET EACH OTHER
Pyxis was founded in 2000 by software engineers who were questioning the software development practices of the time and more generally their industry.
Their reflection led them to adopt new project management approaches, to continuously question themselves and to improve their processes and practices. Pyxis was born with the mission to offer unique and high-quality solutions that meet the real needs of its customers.

DID YOU KNOW?
Originally, Pyxis was a software development company.
2002
AGILE COMMUNITY COMES TOGETHER
PYXIS CREATES THE AGILE MONTREAL COMMUNITY
The Pyxis team decides to create an Agile community to share the first Agile methods between developers in Montreal.
They became the initiators of the Montreal Agile Users Group. The goal of this group was to encourage and support the exchange of ideas, knowledge and experiences regarding Agile software development, its methodologies and practices.
The first meeting was held at the Montreal Enterprise and Innovation Center on September 24, 2002 at 6:00 PM with guest speaker Ken Schwaber. Schwaber is one of the leaders of the Agile software development movement, one of the seventeen initial signatories of the Agile Manifesto and founder of Scrum.org, which Pyxis has been a partner since 2010.
As of today, Agile Tour Montreal has more than 1700 participants and over 50 conferences per event.
2004
PROUD MILESTONE
FIRST FRANCOPHONE TRAINER IN CANADA
Huge milestone ! François Beauregard, one of the founders of Pyxis, becomes the first Canadian Francophone trainer with Agile Alliance, founded by Ken Schwaber in 2001*.
Pyxis now provides training for people who are passionate and interested in Agile in Montreal.
The range of courses offered by Pyxis is an answer to all those who are challenged by Agility or by the development of efficient and quality software. It is composed of professionals and experienced developers who live Agile software development on a daily basis and who appreciate all its benefits.
*Ken Schwaber is also the founder of Scrum.org, created in 2009.
2004
Agile Coaching and Training
Pyxis is now well known for its software development, but also more and more in demand for Agile coaching and training in corporate IT teams. And we are now displaying it on the website!
The coaching approach that Pyxis offers is based on the experience acquired in software development. The Pyxis team helps companies in the assessment of the processes and practices in place, the management of a pilot project and the progressive deployment of Agility throughout the organization.
2005
Agile in the Capital City
AGILE COMMUNITY OF QUEBEC
The first years allowed Pyxis to make a place for itself within the developer community, but also to become known as an initiator of Agility. Forward-thinking, the company invests in research and experimentation of new development practices. This is how Pyxis took the path to Agile software development.
In 2005, the Agile Community of Quebec was born. Pyxis will be very involved in the creation of this community and will also be very present during the following years.
During the first edition of the Agile Tour Quebec, François Beauregard was the keynote speaker and presented his conference entitled «Introduction au développement AGILE : interprétations, défis et avantages» (Introduction to AGILE development: interpretations, challenges and benefits). As of today, the Agile Québec community has more that 2200 members and over 1000 participants during the Agiles Tours Quebec.
2006
NEW DAWN FOR OUR BRAND
NEW WEBSITE AND NEW LOGO
We're changing the site and the logo. New look!
Our offer is more and more important in team coaching and Agile training. Also, we passed the 20 full-time employees' mark.
Many clients from different industries now trust Pyxis for its coaching, software development and training services. Banking companies (CIBC, BNC), medical and pharmaceutical companies (Varian, MDS Pharma, SANOFI-AVENTIS, etc.), public companies (Hydro-Quebec, University of Montreal) and many other large players such as CGI and Ericsson, to name a few.
DID YOU KNOW?
The origin of the word Pyxis is in fact the constellation of the Compass, a small constellation in the southern sky visible in the southern hemisphere.
For the founders of Pyxis, the compass represented a simple and precise instrument. The constellation evoked the willingness to go above and beyond.
2007
WE GO INTERNATIONAL
A BIG YEAR FOR PYXIS
Pyxis opens an office in Paris, France
This office will cover the French-speaking European market to establish Pyxis' credibility abroad. Today, ODDES, a member of the Pyxis network, still offers Agile training and coaching.
2007
We are teaching what we do
Pyxis has been developing products related to Agile software development for a while.
The Green products, GreenPepper and GreenHopper, are essentially tools that accelerate software development through testing, communication between the team and the client, and monitoring of Agile projects.
Pyxis is convinced that the development of these applications is a must and will facilitate the integration of Agile methods in teams that wish to integrate Agility in their practices.
2007
Greenhopper and the contest that changed everything.
Jean-Christophe Huet, a developer at Pyxis at the time, decided to participate in a contest to create a plug-in for the Jira platform. At the time, he was far from imagining that his participation in this contest would change the face of the company for several years to come.
Jean-Christophe participated and won the contest with the GreenHopper plug-in which offers users an intuitive interface for Agile project management while increasing visibility of work progress.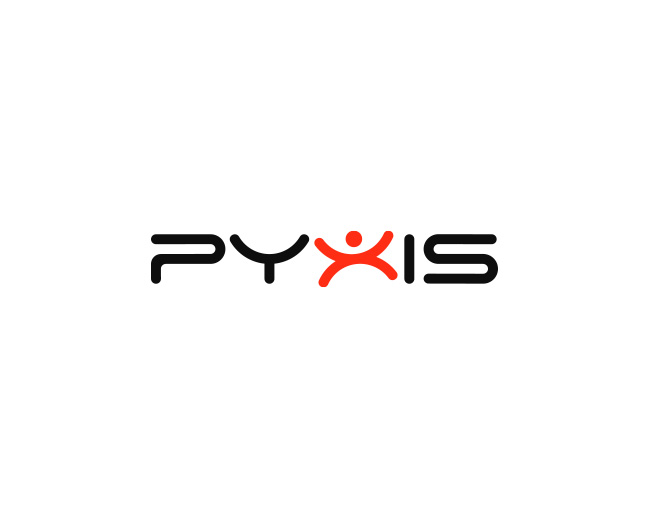 2008
OUR VALUES OUR BRAND
PUTTING THE HUMAN AT THE CENTER
In the fall of 2008, a new version of the website was created and the Pyxis logo evolved with the introduction of "Edgy".
The design is inspired by more organic symbols like the bamboo and the new logo refers to the human being. More than ever, Pyxis is convinced that change comes through the human being at the center of success.
Coaching and training are put forward and take more and more space to meet the growing demand and will apply Agile VALUES in Quebec and European companies.
Pyxis attracts a lot of interest. Many trainers, coaches and developers want to work for Pyxis and the company has to expand its Laval offices.
2008
GREENHOOPER SOLD TO JIRA©
The Agile Project Management Application is a success! So much so that Jira©, (Atlassian) bought the product to put on their development platform.
From now on, people who subscribe to Jira© will work with GreenHooper for their Agile project tracking.
This transaction gives wings to Pyxis and its developers to start other Pyxis Agile products.
Today, hundreds of thousands of users manage their projects with Jira Software© and this application is used by many companies around the world.
2008
START OF URBAN TURTLE©
The formula worked for Jira, so let's do it for Microsoft©!
This was the birth of the Agile project management application, but for developers on Microsoft's© "Team Foundation Server".
Developers are busy creating this tool to meet the needs of teams developing in .NET.
2010
10 YEARS, IT'S A CELEBRATION AND A BIG ONE!
Reaching the 10-year milestone for a company is no small achievement. So, we celebrate with employees, partners, customers and family.
Pyxis will take the time to thank all those who make a difference in the IT market. Pyxis will start to make a shift towards entrepreneurs who, just like François and the leaders of the time, want change to come through management and leadership.
2010
SCRUM.ORG OUR NEW TRAINING PARTNER
Ken Schwaber founded Scrum.org in 2010 and since then, Pyxis becomes the first French speaking company in Canada to offer Agile training with Scrum.org
Pyxis offers a complete catalog of certified training. To this day, our PSM, PSPO, PAL-e courses are the most popular in the curriculum.
Our trainers are active in the Agile and Scrum.org community and Pyxis is a major provider of scrum.org training in Quebec and Europe.
2011
NEW ADVENTURE IN THE ALPS
PYXIS SWITZERLAND
In May 2011, the idea of a Pyxis franchise in Switzerland was born. Gaël, originally from Switzerland and a junior developer at Pyxis at the time, wrote a business plan with François Beauregard and Christian Lapointe.
When the company had to restructure, Gaël and Christian decided to conquer new markets in Europe and to export the Pyxis brand by opening an office in Switzerland.
2014
WE SHARE OUR KNOWLEDGE
LAUNCH OF AGILE KNOW HOW WEBSITE
Pyxis aspired to become the reference for Agility in the French-speaking market. This is how the website agileknowhow.com was created and has since been incredibly successful with French-speaking customers.
In fact, the Agile Know How blog is one of the only information platforms on Agility available in French and whose articles are written by experienced and certified coaches and trainers from around the world.
2014
FOUNDATION OF A THIRD PYXIS IN EUROPE
In 2014, Pyxis extended its footprint in French-speaking Europe with the creation of Pyxis Belgium. Norman, Pierre-Émmanuel and Mickaël meet François to start the Belgian branch with the same will, to develop Agility in all its forms. Since then, Pyxis Belgium has trained hundreds of companies and professionals in Agility.
2017
UNITED WE MOVE MOUNTAINS
PYXIS & THE CO-WORKING SPACE
Pyxis decided to move to larger offices in Laval, better adapted to the work methods of Pyxis and Done, e.g.: open spaces, walls for drawing, modern conference rooms, bench spaces, etc.
In its desire to contribute to the Laval community and in line with its values, Pyxis wishes to offer a space that can welcome people from different work environments, a place where ideas can come together, clash, and where genres can mix. A place where technology, social innovation and culture meet. This is how the Pyxis/Le Tiers Lieu project was born. In the new offices a space is then reserved for co-working. In 2017, Pyxis became a partner in this initiative, with the collaboration of Marie-Anne Perrault and Jonathan Falardeau, founder of Le Tier Lieu.
2020
EVOLVING TOWARDS THE FUTURE
STUDIO PYXIS BECOMES DONE
In 2020, Studio Pyxis changed its name to Done Technologies. Due to the growing popularity of Pyxis in the world of Agility, it was time for the software development team to distinguish its services by getting its own identity. This was the first step for Pyxis to show a clear distinction between its different service offerings.
2021
CONSULTING SERVICES THAT BETTER SERVE
CREATION OF PYXIS CONSULTING SERVICES
In 2021, Pyxis created Pyxis Consulting Services with the objective of offering a new range of services for the agile organization. From digital transformation to expansion strategy and human capital management, Pyxis Consulting Services wishes to support leaders in adopting a new business model based on Agility.
2021
20 YEARS WISER AND YOUNGER
Pyxis remotely celebrates, a year late, it's 20 years.
Pyxis remotely celebrates, a year late, it's 20 years. Branded beer, glasses & tote bag, plus a dinner delivered to each home. Finally, an online gathering with games closes this major celebration.
2022
NOT JUST A NEW LOOK, A RENEWED VISION
MAJOR REBRANDING
Within Pyxis' family, each of our services is unique. We grant them voices, personalities, and brands to set them apart. Logos, colors, and branding weave their individual tales, showcasing their essence amidst unity. Explore and witness their particularity.
2023
FOR ALL TO SEE
NEW WEBSITES
Pyxis underwent a wondrous transformation, breathing new life into its logo and branding. As the winds of change swept through, it became evident that new websites were the natural progression. In the year of 2023, a momentous occasion awaited, for not only would a new Pyxis website be unveiled, but also one for its accompanying units: Done, Doceo and Rebelia, each eager to share their own unique tales.
Come and continue writing our story with us